DIY Chemical-Free Dryer Sheets
At Vegan Street, we prioritize compassionate living but also living a life that is as low on chemicals and unnecessary waste as possible. Dryer sheets, typically loaded with petroleum-based chemicals as well as being yet another product created for single-use disposability, are often used to soften laundry and reduce static cling. With just some old cotton t-shirts, kitchen towels, washcloths, or bath towels, though, you can get all the benefits of conventional dryer sheets without any of the harm. Storing them in an air-tight container, these are sheets you can use again and again. With just a couple of household items, you've got a thrifty, natural laundry aid that you can use over and over to impart softness and reduce static. Whenever the fluid gets low, simply replenish and you're good to go! As long as the fabric holds up, you have dryer sheets.
You will need:

One air-tight container
Fabric squares
Large measuring cup
1/2 cup white vinegar
Several drops of your favorite essential oil (we used Sweet Orange this time)

Cut up some rags or ready-to-be-retired clothing (cotton works best)
into roughly 7"-8" squares.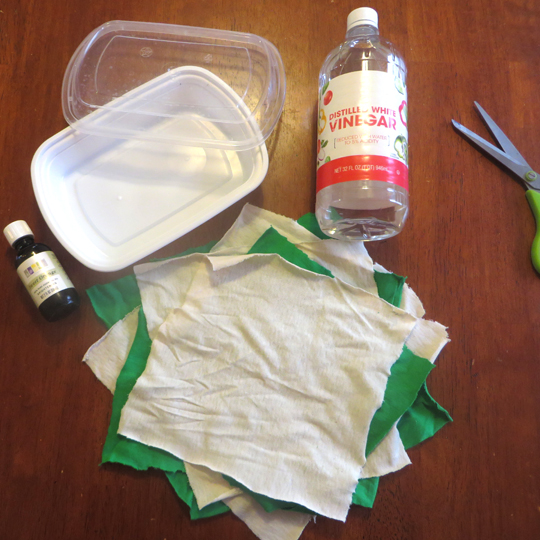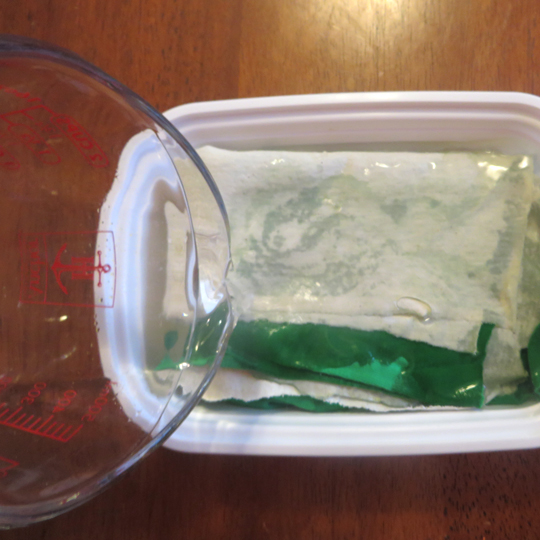 Put your squares into your container.

Mix together the vinegar and essential oils in your measuring up. Pour the liquid over the squares, seal the container, and you've got dryer sheets.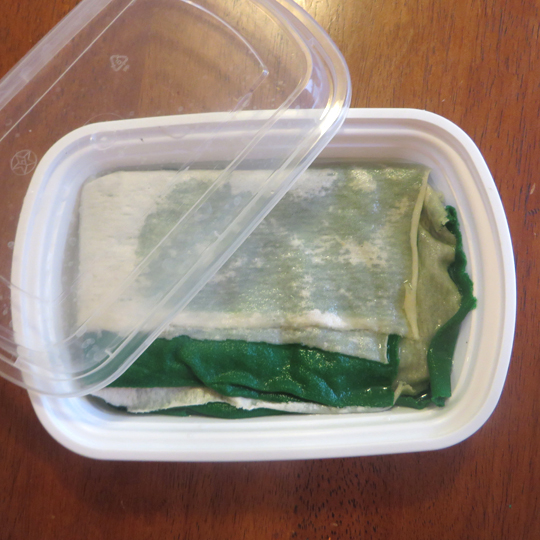 Once you've used a sheet in the dryer, just put it back in the container to soak. Refresh or replace the vinegar and essential oil as needed.
---
© 2014 Vegan Street